How to Make an Overhead Power Strip
Cut a Groove
Use a router to cut a groove for the power cord into a piece of poplar.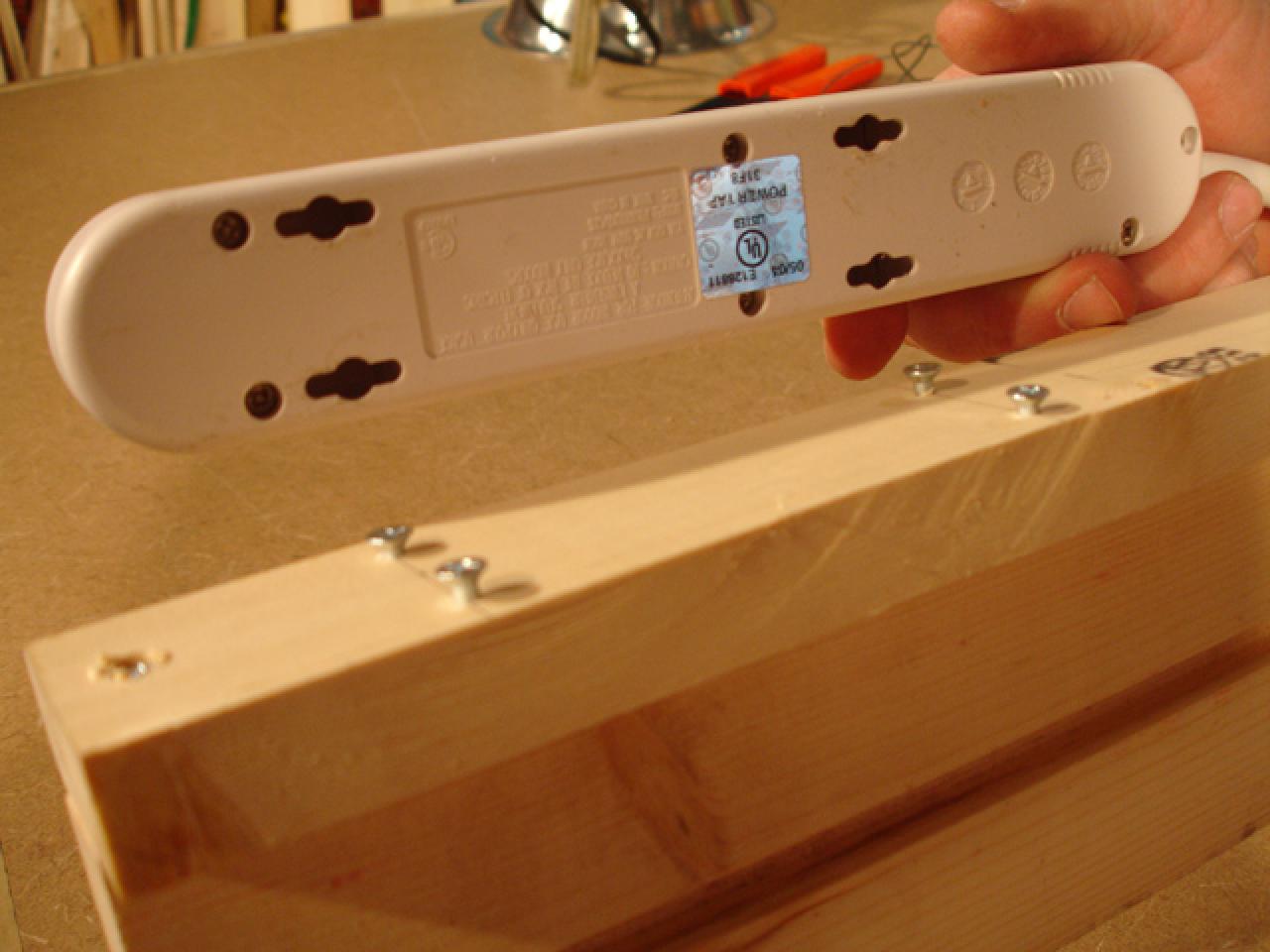 Attach Screws
Put four screws with the heads still exposed into a smaller piece of wood. These screws will hold the power strip. Turn the piece of poplar on its side and screw the smaller piece of wood to it.
Attach the Power Strip
Attach the power strip to the jig, running the cord down the groove. Make the guy wire. Attach some picture wire to an eyehook and screw it into the end of the arm.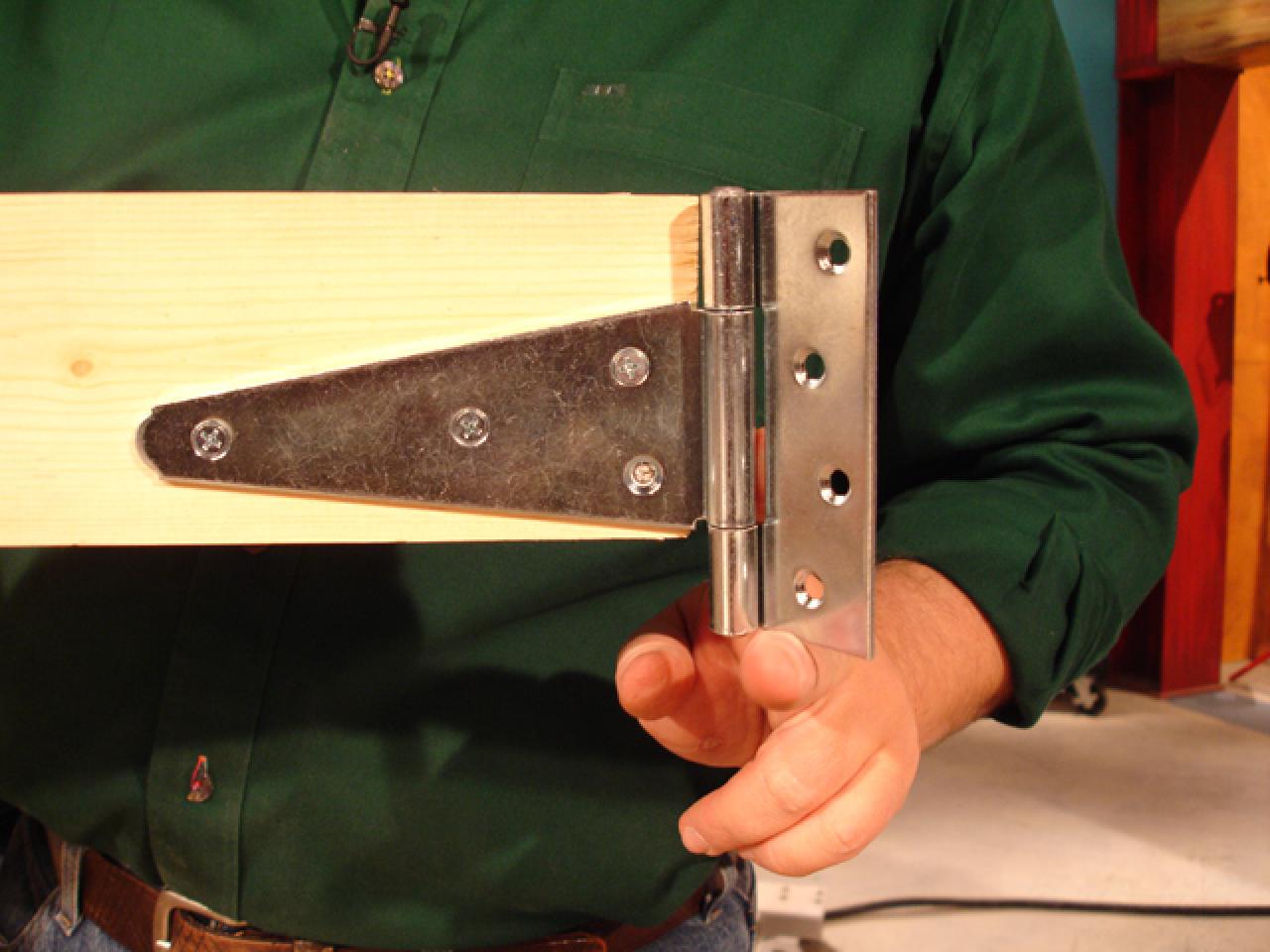 Attach a Hinge
Attach a hinge to the other end of the arm. Hinge the arm to the wall. Cut the guy wire to size and attach the free end to the wall above the jig.