How to Replace a Sconce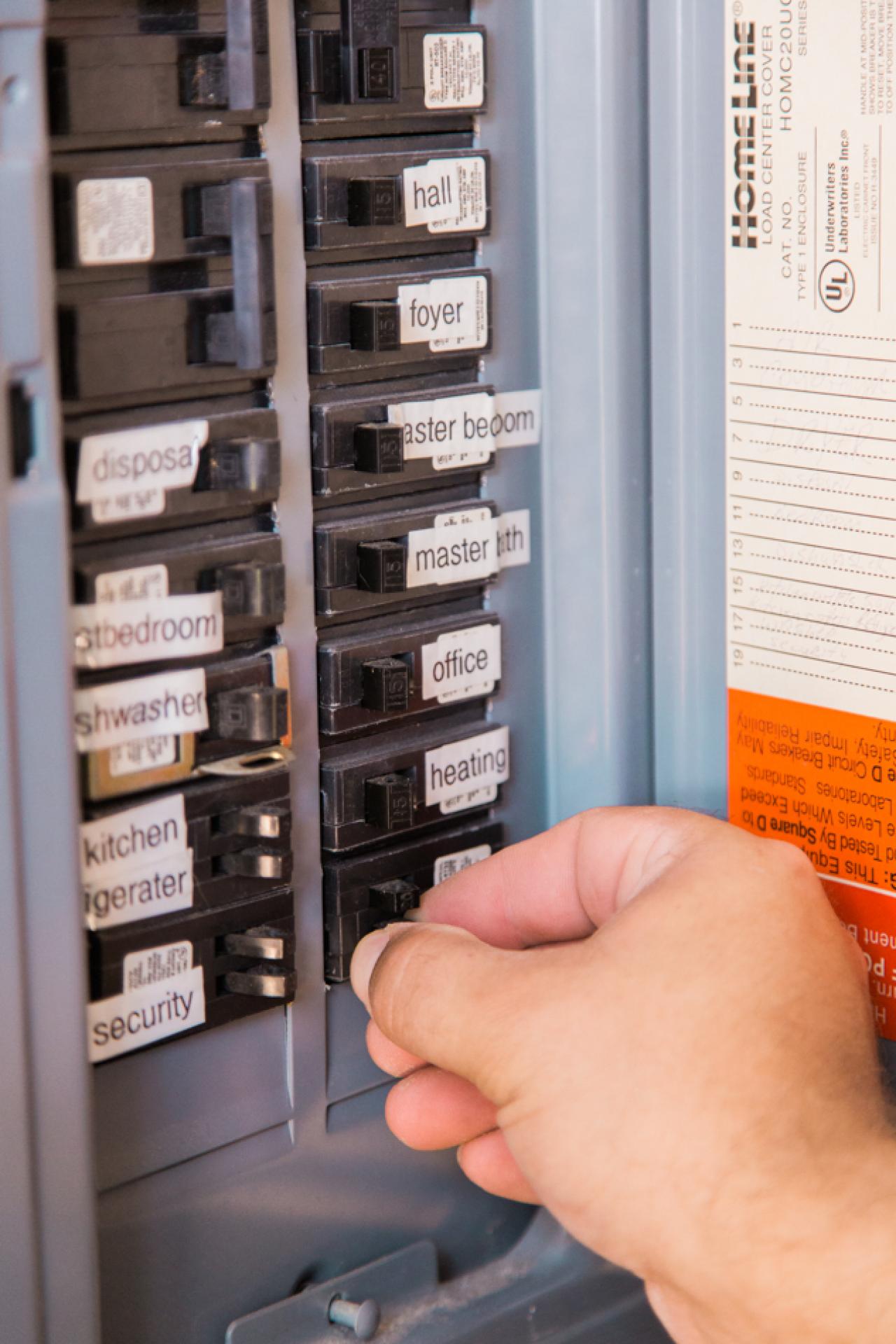 Turn Power Off
Turn off light switch, and place a piece of tape over it. Then, turn off the power at the breaker box. Remove the bulb from the old fixture.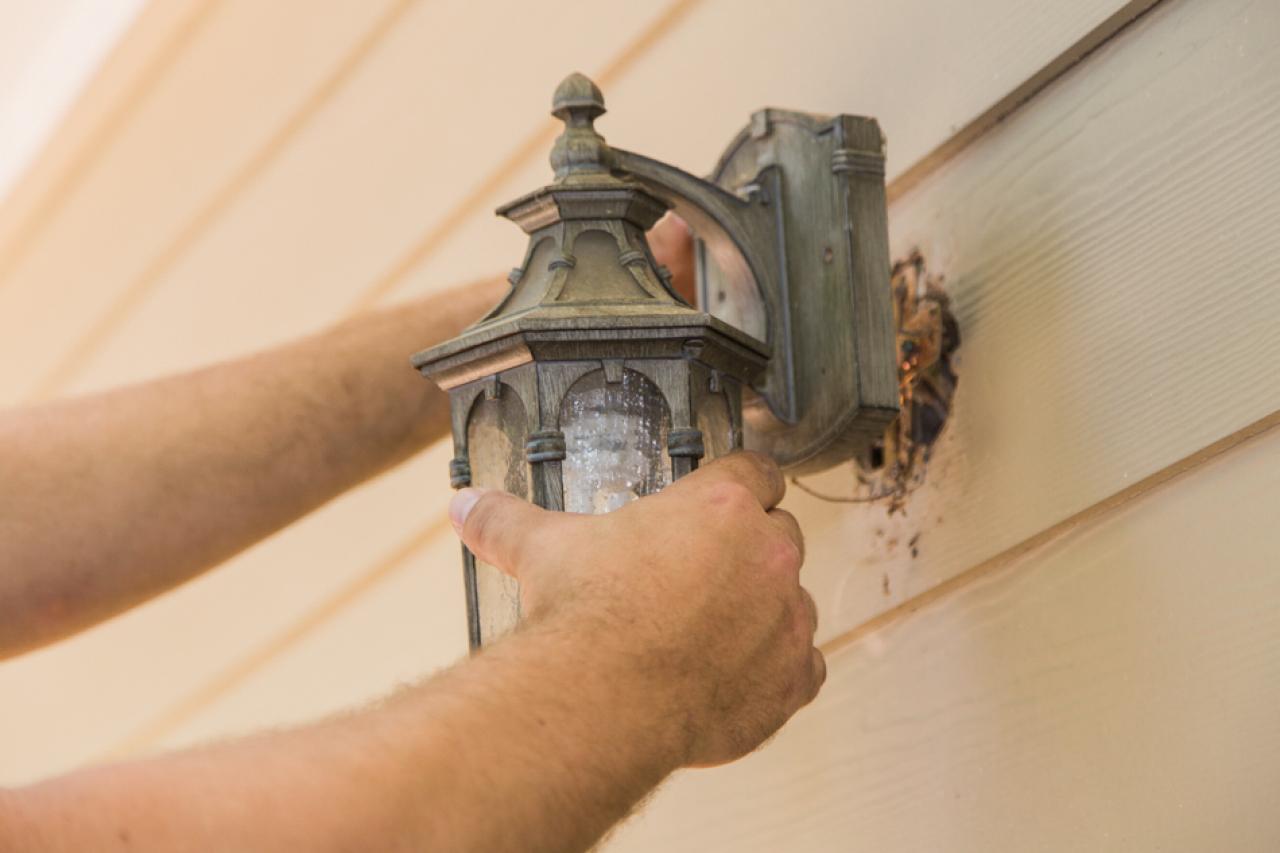 Remove Existing Fixture
Every fixture is different, so the steps for removal may vary. Usually wall lights are secured with two or more nuts. There may also be small screws on the sides of the light holding it to a mounting plate. Unscrew and set aside if you plan on recycling the old fixture. Unscrew the bracket from the old fixture and set aside. Gently pull fixture back to reveal wires. Remove wire nuts (the colored caps) to disconnect. If there's no current, it's safe to untwist wires and pull the fixture away from the wall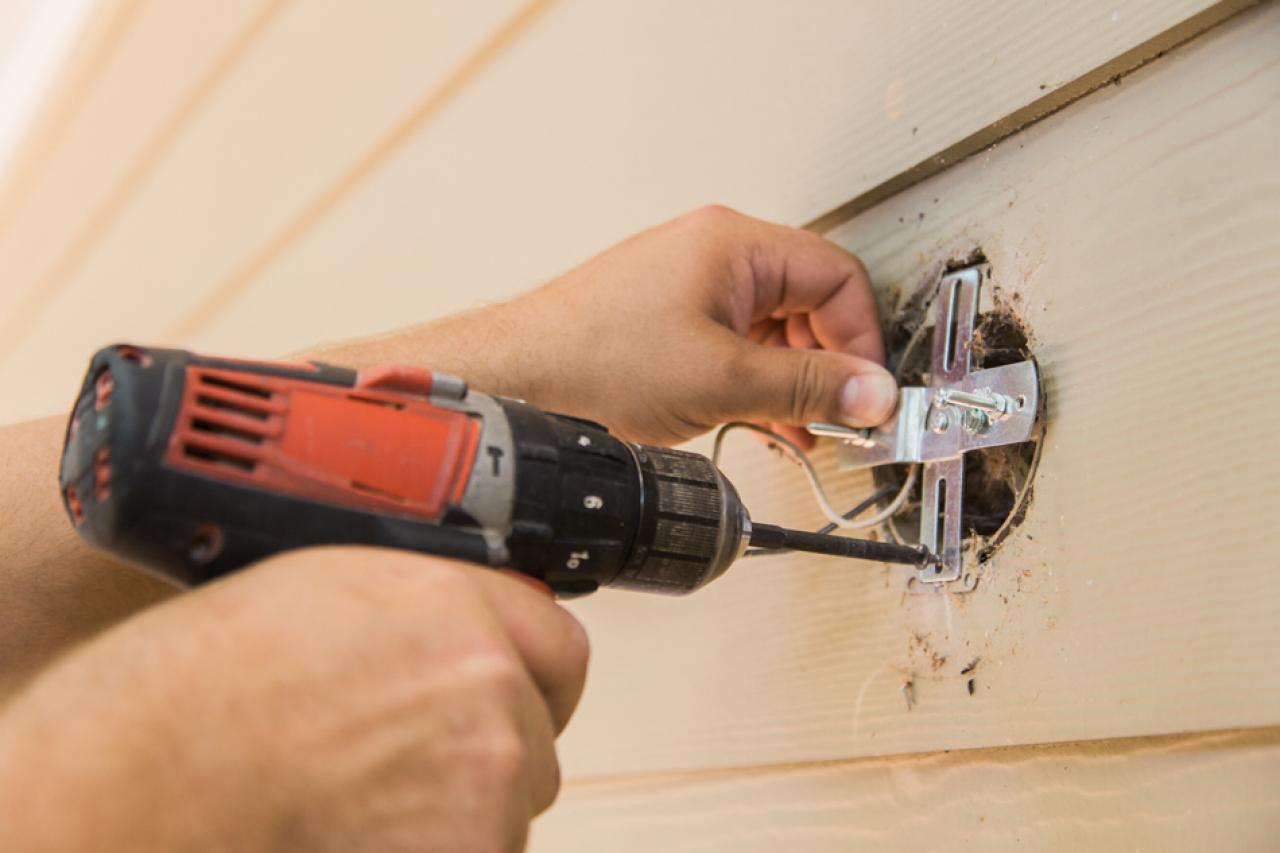 Install New Bracket
Install the new fixture's mounting bracket across the electrical box using the screws provided.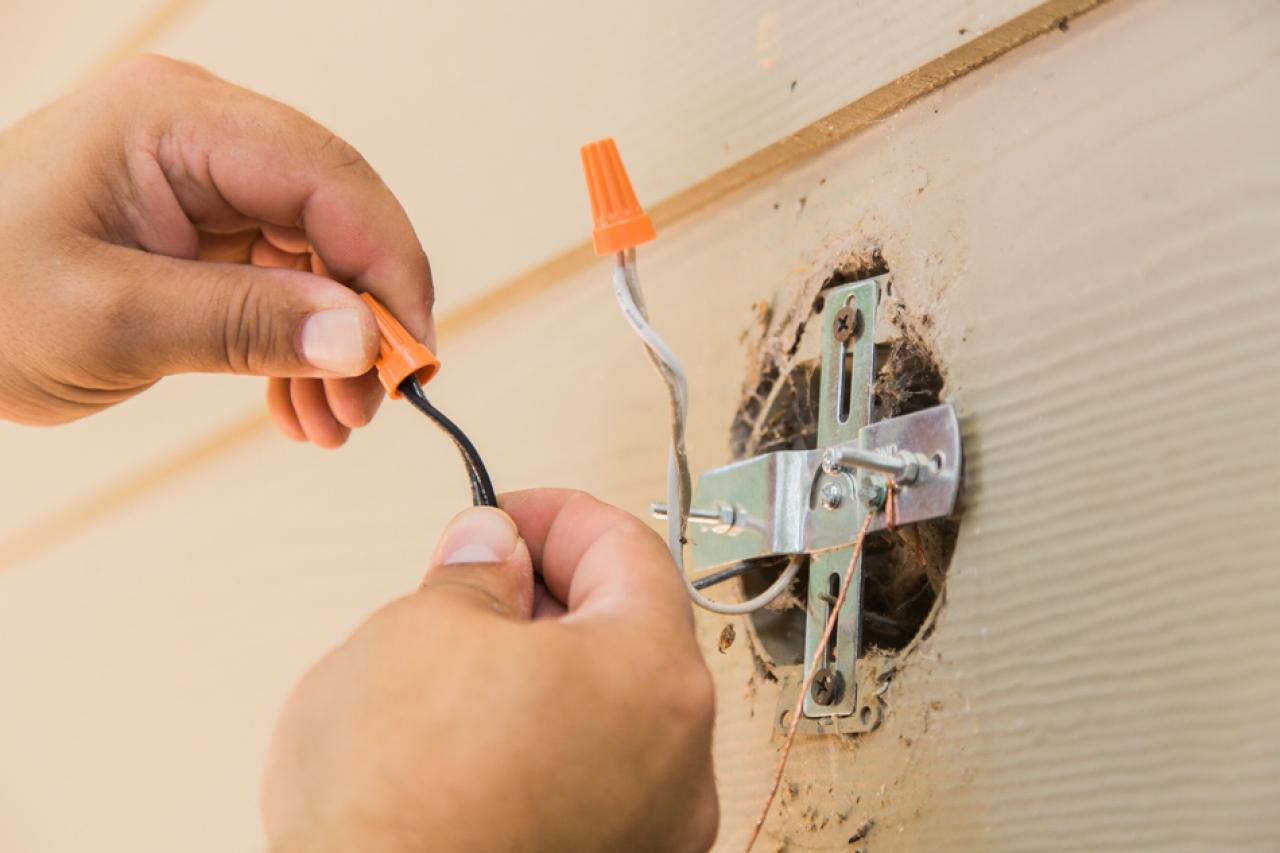 Connect New Wiring
Install the bare copper ground wires from the wall and the light to the green screw on the base mounting plate. Next, join the white wires together with a new wire nut, then the black wires in the same manner. It's important you have good contact when you join the wires together. Tuck the connected wires and the nuts neatly into the junction box.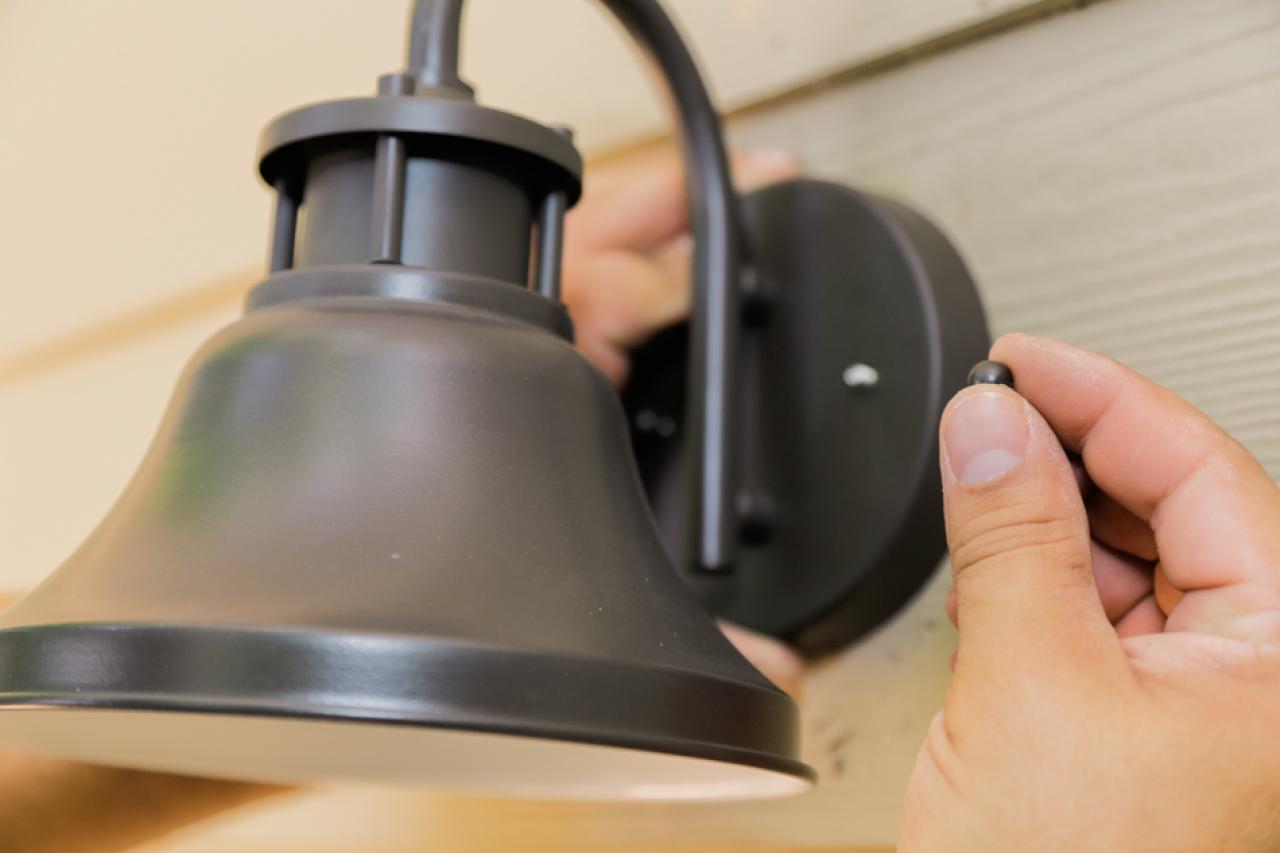 Mount and Secure
After carefully placing the wires behind the mounting plate, loosely tighten the fixture to the wall via the mounting bracket, checking that the plate is level. Once adjusted and level, tighten up screws using your hand or screwdriver, as needed.